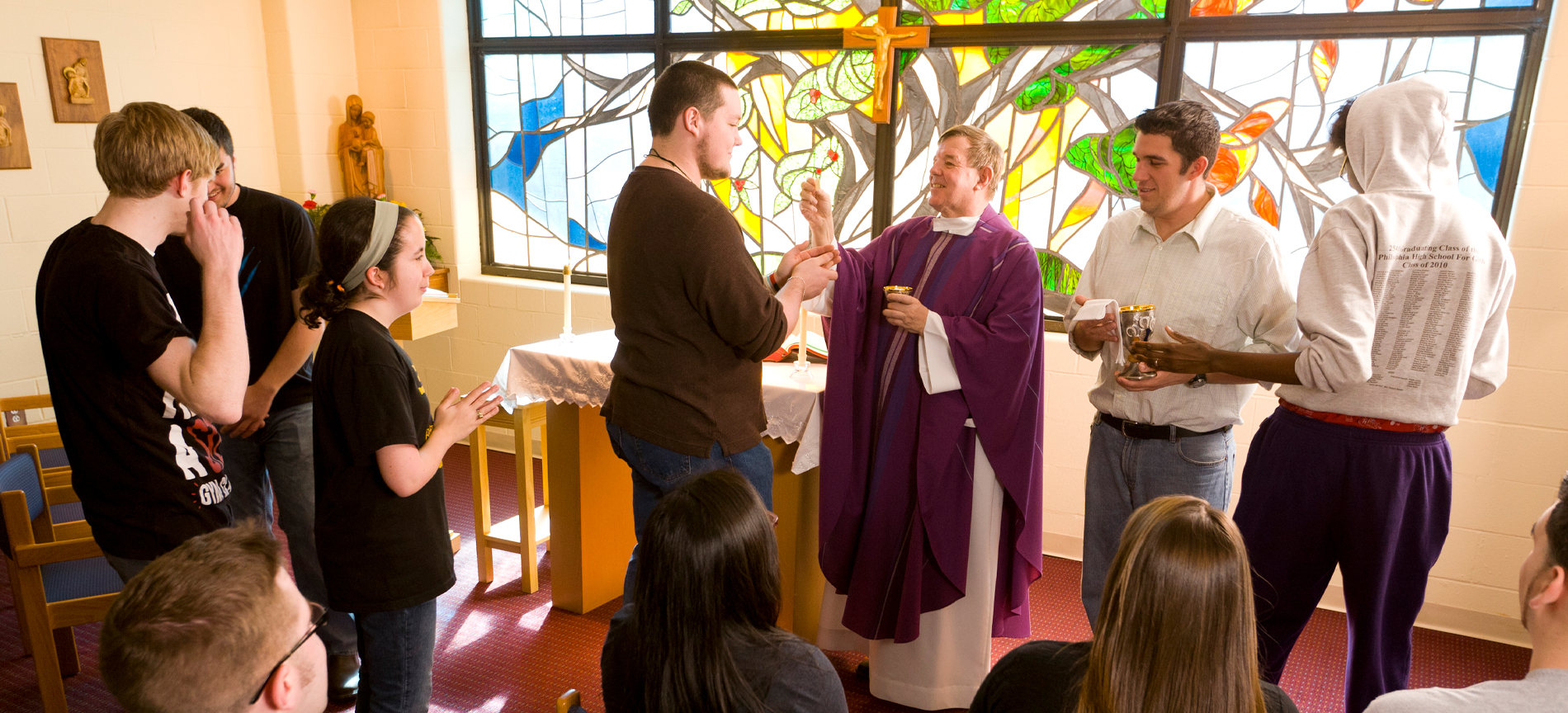 Campus Ministry
Campus Ministry
All Are Welcome
Embracing our Catholic identity and our mission, we create a space for genuine encounter where persons of all faith traditions—and those still searching—are invited to share their journey. Campus Ministry empowers all to create family and inclusivity by forming relationships that encourage all to be their best and do their best.
Campus Ministry seeks to complement and augment the larger mission of Holy Family University, "to extend the Kingdom of God's love among ourselves and others" by encouraging all members of the Holy Family community to uphold the Nazareth values of faithful listening, loving relationships and recognizing God in the everyday.
"This is important: to get to know people, listen, expand the circle of ideas. The world is crisscrossed by roads that come closer together and move apart, but the important thing is that they lead towards the Good." --Pope Francis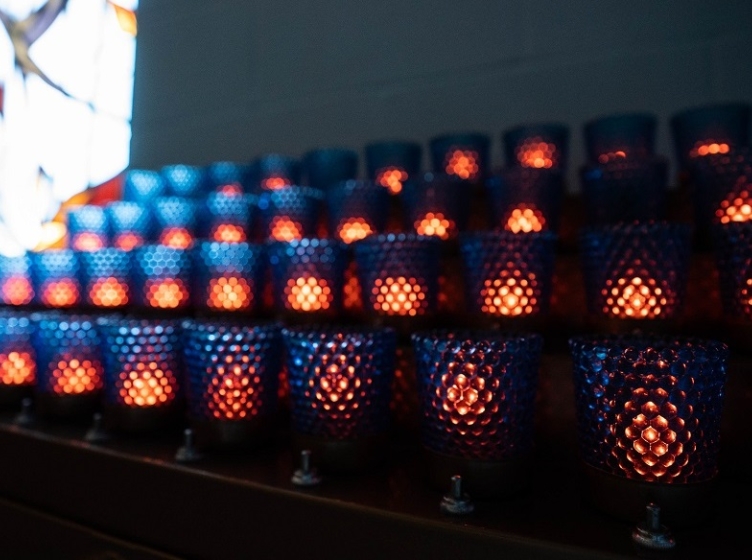 Weekday Mass
Our weekday Mass will resume in September.