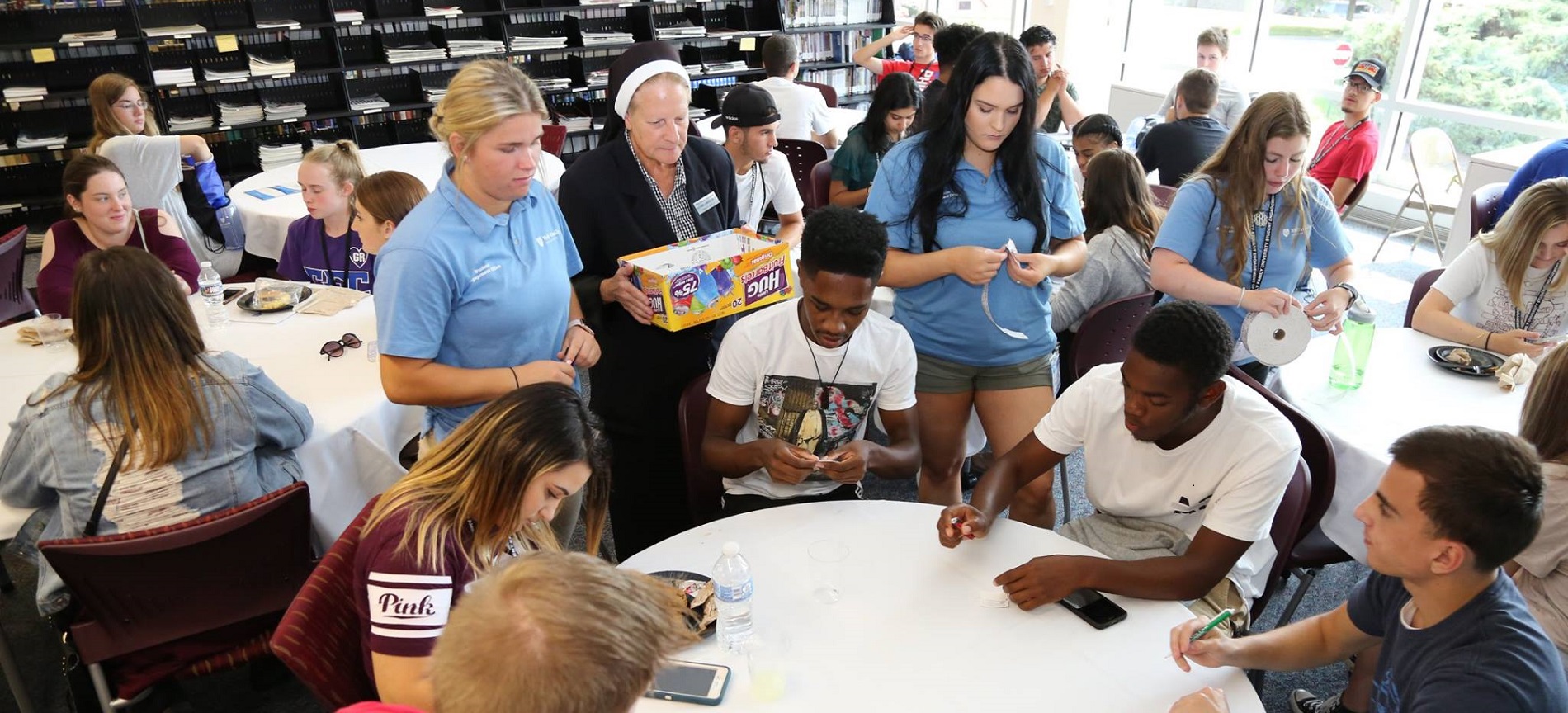 Student Orientation
Student Orientation
Welcome, Class of 2026!
First Year and Transfer Student Orientation.
Thursday, January 5, 2023
9 a.m. to 1 p.m. 
Check in will begin at 8:30 a.m. in the Education & Technology Center (ETC) Lobby
Registration Link: https://holyfamily.co1.qualtrics.com/jfe/form/SV_02o3pG5VyLn6Yom 
Questions?
Have questions about Orientation? Look through our Frequently Asked Questions (FAQs) below for some answers to your questions. If you do not find your answers here, please feel free to email orientation@holyfamily.edu, or call 267-341-3351 if you have any questions.
When is orientation?
Orientation for students starting Spring 2023 will be Thursday, January 5, from 9 a.m. to 1 p.m.
How long does orientation last? What does the schedule look like?
Orientation is scheduled from 9 a.m. - 1 p.m., with registration opening at 8:30am. All information sessions will take place in the ETC Auditorium, followed by a Campus Mixer in the Library. 
Throughout the day you will hear from different campus representatives, such as Financial Aid, Career Development, and Academic Advising. You will also have the opportunity to mix and mingle with faculty and other incoming students. 
What if I cannot attend Orientation?
If you are not able to attend Orientation you can contact orientation@holyfamily.edu to set up an individual appointment.
Will there be food at Orientation?
Yes, at the conclusion of the information sessions there will be a Campus Mixer in the Library, where you can meet faculty and staff from across campus. Light refreshments will be served at this event.
Do my guests get food?
Yes, all participants attending Orientation will get food. Please make sure you include guests in your Orientation registration. 
Do I need to bring anything with me?
Students will be provided with any items they need for the day. We want to encourage students to bring any items they need that are essential to their daily life: medications, sunscreen, sunglasses, inhaler, etc.
Will I have the chance to meet other incoming students?
Absolutely! We want all incoming students to meet other incoming students along with current Holy Family student leaders to start building connections before the start of classes. Throughout the day you will be in information sessions with other incoming students and have opportunities to meet one another.
Do I have to go to Orientation?
Orientation is a great first step to your journey at Holy Family University. We encourage all incoming students to attend Orientation and to build relationships with other incoming students, current students, faculty, and staff at Holy Family. It is very highly recommended that you attend Orientation.
How do I register for Orientation?
You can find registration on the Orientation Website at https://www.holyfamily.edu/orientation.
How do I register for a parking pass? Will I be able to get my parking pass during Orientation? 
Yes, if you have already registered for a parking pass you can pick it up at Orientation. First, students can sign up for a parking pass online at: https://www.holyfamily.edu/about-holy-family-u/our-campuses-in-philadelphia/parking  
Once the request is made, Campus Security will process the request and have the parking permit ready to be picked up at Orientation.  Parking permits must be picked up in person at the Command Center in the Campus Center lobby, and you have to show your HDU ID (Tiger Tag)  in order to receive the permit.
How do I get my student ID card? Will I be able to get my ID card during Orientation? 
Prior to attending Orientation, we are encouraging all incoming students to sign up for your Tiger Tag. A Tiger Tag is your student ID card. For your Tiger Tag, you will need to email a photo to hfuid@holyfamily.edu. This photo should be a headshot on a plain background without use of filters. If your photo is sent in advance of Orientation you will be able to pick up your Tiger Tag at the conclusion of the day.
Have any other questions? Contact us at:
---
The HFU Orientation Staff
Leaders for the 2021 Orientation Program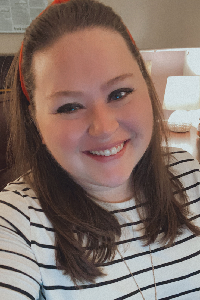 DIRECTOR OF STUDENT SUCCESS
Sammie Davis, MA
My name is Sammie Davis (she/her), and I serve as your Director of Student Success! I have my Bachelor's degree in Fashion Design from Centenary University, and a Master's degree in Counseling with a concentration in Student Affairs from Montclair State University. Within my role at Holy Family, I manage the Office of Student Success, supervise our Student Success Counselor Team, and create University initiatives aimed at reducing barriers to success. Our Office's goal is to help you thrive - however that means to you! I coordinate our Orientation, Transition, and Retention programs, First Year Student Success Course, Success Through Academic Readiness (STAR), Mentoring Programs, and support referrals and resources. I look forward to working with you as you begin your Holy Family journey!